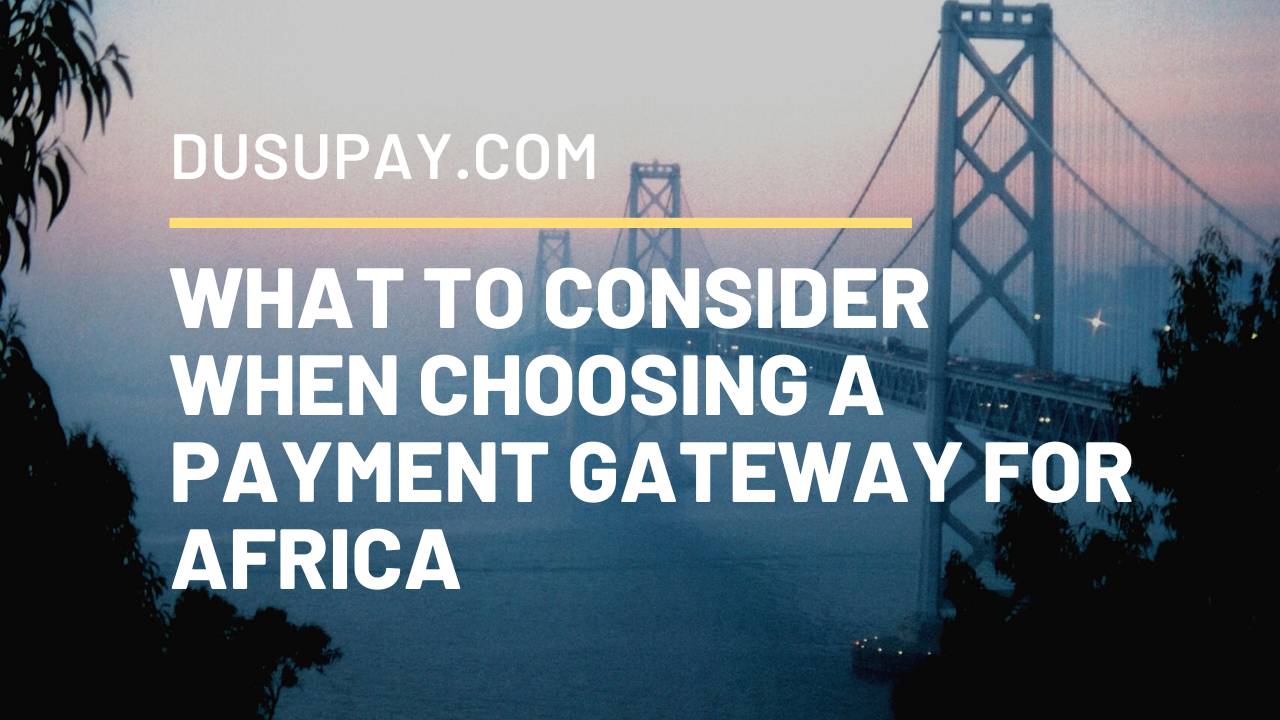 What to consider when choosing a payment gateway for Africa
There are 4 major things to consider
1) SCALE
Does the payments company you rely on offer more countries? Africa has 54 countries and each of these countries needs to be catered for independently. The payment gateway you choose should be in position to give you the ability to collect and payout to as many countries as possible.
2) PAYMENT METHODS
Does the payment gateway offered? Africa has 54 different countries and each of these has a different payment method. Take for example Kenya has MPESA, Uganda has Mobile Money, South Africa has EFT and Nigeria has online banking. The payment gateway chosen should have all the local payment modules across several African countries
3) INTERNATIONAL SETTLEMENTS
Does the payment gateway offer international settlements? If your business is based in UK and you wanted to accept payments from Nigeria, South Africa, Uganda and Kenya. Does the payment gateway enable you withdraw/ settle the funds to your country or will it necessitate you to have a local entity?
4) CURRENCY
Does the payment gateway offer international currencies? Given Africa has over 30 different currencies. Does your gateway accept help you accept payments in your preferred currency