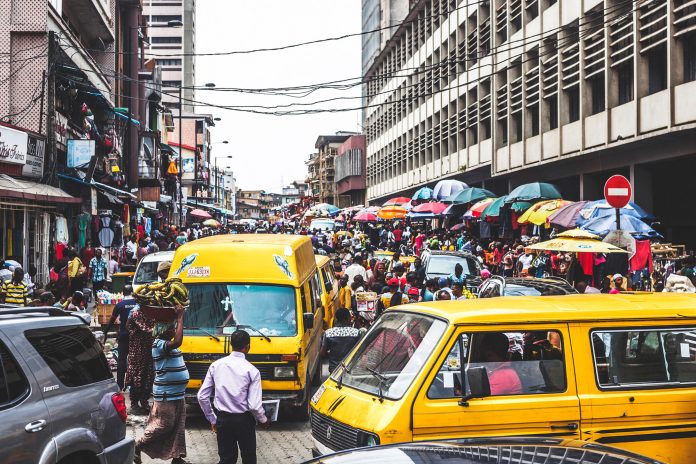 Online payments have been growing expeditiously in Nigeria.  Website and mobile technology are user-friendly and are promoting remote access. This is what payment gateways in Nigeria are looking to implement. Shipping logistics are becoming streamlined, internet connectivity is more of a basic human rather than a privilege, and online payment processing is easy to implement. Many businesses in Nigeria are now incorporating online payments into their business model in one way or another.
What is a payment gateway?
A payment gateway is a software that enables your eCommerce website to receive online transactions from customers when they choose to pay you via credit cards. Payment gateways are not limited to credit cards but also include e-checks and even cryptocurrencies such as Ethereum, Bitcoin, etc.
Software needs to work seamlessly with the other systems you use. Your payment gateway takes the payments, either one-time payments or recurring payments. However, there are other systems involved.
For example, your website may be built with WordPress, which means the payment gateway needs to integrate seamlessly. Possibly you want your system to connect to QuickBooks for your accounting.
Integrations are a critical element of choosing your payment gateway. Some of the most common payment integrations you'll want to consider include:
The Best Payment Gateways In Nigeria
1. DusuPay
Dusupay is Africa's largest payment gateway that accepts online payments in Africa. DusuPay is a secure in-store, in-app and online payment solution which enables businesses in Africa to accept payments from other African countries and across the globe. Dusupay powers how companies take and make payments from and to Africa. The platform is also used to send money to family and friends in Africa.
With the Dusupay payment gateway, entrepreneurs can collect payments via debit cards and credit cards worldwide and accept mobile wallets in more than seventeen (17) countries.
Introducing DusuPay Octopus
Dusupay Octopus is the ideal pay-out solution for money remittance and crypto currency companies paying out to Africa. Pay out to mobile money and bank accounts instantly for as low as a dollar.
DusuPay works with Businesses of all types, including Betting companies, Money remittance companies, Forex companies, app development companies and any business that needs to accept payments from local modes of payment and payout to the local methods of payment, especially in Africa. In addition, there are payment alternatives that are integrated with Dusupay that allow you to have complete control and freedom of any platform worldwide. Some of the payment alternatives are listed below:
Trustly
Airtel Money
MTN Mobile money
TigoPESA
MasterCard
Visa
Vodafone MPESA
Verve
Visa, MasterCard, and Verve are limited to Nigerian users only. All payments are being processed immediately.
2. Flutterwave
Flutterwave is the payment gateway for small companies in Western Africa collecting payments from the rest of the world. They provide card services for local e-commerce companies especially in Nigeria and western Africa. Flutterwave is a proud Nigerian success story.
Flutterwave helps eCommerce businesses receive payments locally and globally with no hassles and setup fees.  Flutterwave itself is an aggregated payment service in which there are several payment gateways placed under one platform. Besides, Flutterwave supports multiple currencies as well as cross-currency conversions.
The Flutterwave we are introducing here is the same service as Paystack that allows local and global merchants to accept transactions from cards, bank accounts, and USSD, etc.  Flutterwave will charge a fee of 1.4%  for each local payment, and 3.5% for an international one.
Rave by Flutterwave lets you receive payments locally and globally with no hassles and zero setup fees. They make accepting payments online easy, safe and secure. Rave's multi-currency support allows receiving payments in multiple currencies at the flip of a switch. Rave also supports cross-currency conversions.
An interesting feature on Rave is the automatic white label possibilities offered absolutely free at the flip of a switch. Rave allows you to charge cards and bank accounts directly. So you can directly debit your customers' bank accounts.
Pricing
Setup Fee: Free
Local Transactions: 1.4%
International Transactions: 3.8%
3. Paystack
Paystack allows both small merchants and large businesses to receive payment via credit, debit cards, and other channels.
What may strike you about Paystack is that you don't need to own a website to get paid as this gateway allows businesses to get their money through their payment pages (for example Facebook) or through invoices. All payments created on your website will be remitted on the next day except weekends and public holidays.
Moreover, Paystack can process international payments and they usually charge 1.5% for local cards and 3.9% for foreign payments.
This payment gateway offers services in Nigeria, as well as other numerous countries in Africa. Quick sign-ups, coupled with smooth completion of transactions are exclusive features that have made Paystack credible within its user base.
Paystack comes with a mobile app that allows users access to all services accessible. With cheaper fees charged per transaction, Paystack easily is one of the top payment solutions around the country.
4. Interswitch
They are one of the largest online payment gateways in Nigeria and across Africa.
From the name, "Interswitch" loosely translates to "swapping and maintaining diversity." That is exactly their role in the Nigerian and African financial ecosystem. They facilitate financial transactions across diverse card schemes like MasterCard, Payoneer Card, Verve, Visa, Diners, JCB, American Express, and Discover.
They provide a comprehensive payment ecosystem to help eCommerce businesses grow and individuals thrive.
Interswitch Webpay allows businesses to integrate their payment processing service to their WordPress sites and let their customers use cars or payment tokens to pay for their goods or services.  Recurring payment collection is yet another feature Interswitch Webpay has to offer.
For anyone who wants to start with Interswitch, they must be ready to be charged a one-time fee of N150,000 at the beginning and a subsequent transaction fee of 1.5%. Transactions above N133,333 will be charged a flat fee of N2,000 and the subsequent 1.5% for lesser transactions.
5. Remita
Remita is one unique payment gateway platform that helps businesses and individuals to accept and manage online transactions anywhere in the world. It provides complete solutions to process online payments and also offers great features like a custom UI toolkit, embeddable checkout, consolidated reports and much more.
Remita is a multi-channel fund collection platform by Oshadami Mike which supports almost all types of businesses.
Remita has an infrastructure that can help merchants accept international payments and collect their money from customers at any time, even on public holidays, weekends, and after working hours thanks to its various online and offline channels.
The Remita payment gateway is a powerful tool for eCommerce sites of different fields, from insurance companies, utility companies, to educational institutions and other associations. Mostly Remita is used in the government sector to process online payments. One example of this is the CAC Registration.
Remita charges 2% for local transactions and 4% for international transactions.
Remita is a considerably fantastic payment gateway that ensures the seamless movement of funds in your business while connecting with the application interface that enables you to prevent frauds with great security, manage revenue and drive sales globally. It also provides an open API that helps in integrating with your business ecosystem.
6. GTPay
This is one of the most secure payment solutions you can find in the finance industry today. This is not surprising considering the ownership of the payment solution by a traditional bank in Nigeria, know as GTBank. GTPay makes digital sales easier globally and is an all-in-one monetization platform that maximizes revenue. Users of the GTPay enjoy 24/7 technical support, as well as a dedicated account manager to help users with any possible issues.
Data security and privacy are assured by GTPay. The payment solution strives to solve the complexities of global digital commerce and offers subscription billing services.