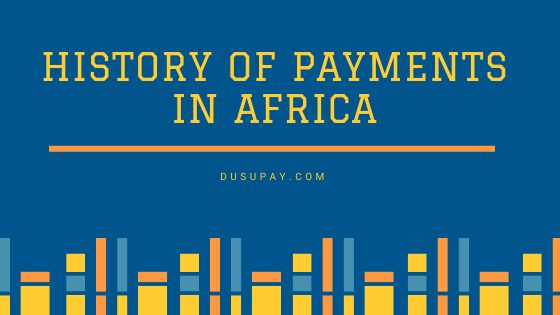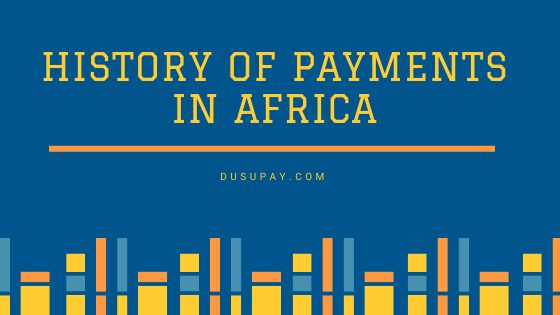 Traditionally Africans used banks or post office agencies to transact money that is both sending and receiving money but as generations change, technology is evolving and so many different things are being discovered and implemented of which these actually make life simple, timely, cost-effective, trust-able and efficient. When new technologies are discovered they are embraced depending on their relevance.
Its good news that Africa has now moved away from the traditional ways of sending and receiving the money to the new digital world of accessing money within 2 or 3 minutes using Mobile Money and this has been acquired by many African countries but with Kenya's M-PESA is still standing as the 1st mobile money system (in history) of transfer and still the best in Africa.
Mobile Money is a mobile payment system based on accounts held by a mobile operator and accessible from subscribers' mobile phones. The conversion of cash into electronic value and electronic value into cash, this happens at retail stores (or agents). All transactions are authorized and recorded in real-time using SMS.
This system of money transfer was started in Kenya and Somalia in 2007, using M-PESA and SOMALIA MOBILE MONEY respectively.
Let's look at the history of Kenya's M-PESA as one of Africa's oldest system of transferring money electronically.
M-PESA was developed by Vodafone and first deployed by its Kenyan affiliate Safaricom. In May 2012, there were over 15 million customers
of M-PESA in Kenya. M-Pesa (M for mobile, Pesa is Swahili for money) is a mobile phone-based money transfer, financing, and microfinancing service, launched in 2007 by Vodafone for Safaricom and Vodacom, the largest mobile network operators in Kenya and Tanzania. It has since then expanded to Afghanistan, South Africa, and India and in 2014 to Romania and in 2015 to Albania. M-Pesa allows users to deposit, withdraw, transfer money and pay for goods and services easily with a mobile device.
The service allows users to deposit money into an account stored on their cell phones, to send balances using PIN-secured SMS text messages to other users, including sellers of goods and services, and to redeem deposits for regular money. Users are charged a small fee for sending and withdrawing money using the service. M-Pesa is a branchless banking service; M-Pesa customers can deposit and withdraw money from a network of agents that includes airtime resellers and retail outlets acting as banking agents.
M-Pesa spread quickly, and by 2010 had become the most successful mobile-phone-based financial service. By 2012, a stock of about 17 million M-Pesa accounts had been registered in Kenya. June 2016, 7million M-Pesa accounts have been opened in Tanzania by Vodacom.
Here is a full story about the history of M-PESA, Africa's oldest system of transferring money electronically.
Safaricom and Vodafone launched M-PESA, a mobile-based payment service targeting the un-banked, pre-pay mobile subscribers in Kenya on a pilot basis in October.
It was started as a public/private sector initiative after Vodafone was successful in winning funds from the Financial Deepening Challenge Fund competition established by the UK Government's department for International Development to encourage private sector companies to engage in innovative projects so as to deepen the provision of financial services in emerging economies.
The initial obstacle in the pilot was gaining the agent's trust and encouraging them to process cash withdrawals.
Vodafone introduced the ability to buy airtime using M-PESA, the transaction volume increased rapidly. A 5% discount was offered on any airtime purchased through M-PESA and this was an effective incentive.
By first March 2006, 50.7 million Kshs had been transferred through the system. The successful operation of the pilot was a key component in Vodafone and Safaricom's decision to take the product full scale. The learning from the pilot helped to confirm the market need for the service and although it mainly revolved around facilitating loan repayments and disbursements for Faulu customers, it also tested features such as airtime purchase and national remittance. The full commercial launch was initiated in March 2007.
A snap shot of the market then depicted that only a small percentage of people in Kenya used traditional banking services. There were low levels of bank income, high bank fees incurred and charged; most of the services were out of geographical reach to the rural Kenyan.
A high level of mobile penetration was evident throughout the country making the adoption of mobile payments a viable alternative to the traditional banking channels. According to a survey done by CBS in 2005, Kenya then had over 5,970,600 people employed in the informal sector. This informal sector constituted 98% In 2002, researchers at Gamos and the Commonwealth Telecommunications Organization, funded by Department for International Development UK (DFID), documented that in Uganda, Botswana and Ghana, people were spontaneously using airtime as a proxy for money transfer. Kenyans were transferring airtime to their relatives or friends who were then using it or reselling it. Gamos researchers approached MCel in Mozambique, and in 2004 MCel introduced the first authorized airtime credit swapping – a precursor step towards M-Pesa. The idea was discussed by the Commission for Africa and DFID introduced the researchers to Vodafone who had been discussing supporting microfinance and back office banking with mobile phones. S Batchelor (Gamos) and N Hughes (Vodafone CSR) discussed how a system of money transfer could be created in Kenya. DFID amended the terms of reference for its grant to Vodafone, and piloting began in 2005. Safaricom launched a new mobile phone-based payment and money transfer service, known as M-Pesa.
The initial work of developing the product was given to a product and technology development company known as Sagentia. Initially the concept of M-Pesa was to create a service which would allow microfinance borrowers to conveniently receive and repay loans using the network of Safaricom airtime resellers.
Services offered by M-PESA
Deposit and withdraw money
Transfer money to other users
Pay bills
Purchase airtime
Save money in a virtual account
Transfer money between the service and, in some markets like Kenya, a bank account
Borrow money to complete transaction when you have insufficient cash
In conclusion,
I recognize Kenya's MPESA as one of the oldest systems of transferring money electronically however, many other mobile money transfer systems have been invented for example in Uganda there is Airtel money, MTN mobile money and Africel money, these have even been adopted in other many countries which use the same communication networks like Rwanda and other neighboring countries.
As earlier discussed indeed people are people becoming innovative day by day since there is improved technology to favor their innovations, in Uganda currently we one of the most interesting Money transfer system that allows to send and receive money from anywhere in Africa as well as when you are abroad or everywhere you are based in the world. Guess what that money transfer system is, it is called DUSU PAY.
Well let's take a look at Dusupay and what they do
Dusupay – Global Payments with Africa
Dusupay provides the most secure, efficient, simple and fast infrastructure to process payments globally with Africa.
Dusupay is incorporated in the United Kingdom and has its headquarters in Uganda. It was founded in 2015 and it has quickly become one of the leading and trusted partners of choice for companies to expand Africa.
The team at Dusupay limited brings you this secure and simple to use payment collection platform is composed of software engineers, financial experts and entrepreneurs.
Mission
To create a standard of how the world transacts with Africa
What Dusupay does
We provide payments infrastructure that businesses use to accept and make payments in Africa
How Dusupay Works
Visit www.dusupay .com and then sign up
Create a merchant account
Integrate dusu pay button to your website
Clients select dusu pay payment option
Choose payment method you are familiar with, this can be done using Airtel money, MTN mobile money, Tigo money, Paypal, Master card visa, Union pay, Trustly, Bit coin and many more
Let your clients make payments.
MSG, receive a message confirming payments.
Dusupay covers 20 countries across the globe
More than 200 businesses trust Dusu pay
Over 100m was processed in 2017
29% of the businesses that trust Dusu pay are multi-million dollar corporations.
Dusupay and CSR
Since 2018 Dusupay has been participating in corporate social responsibility by sponsoring Dusupay warriors club, Ugandan rugby club participating in the URU premiership with the worth of sponsorship of over 300,000,000 Ugandan shillings.